Certifications
LET OUR CERTS DO THE TALKING!
Environmentally friendly products have become big business, which means plenty of companies are happy to greenwash their customers. Naty was born over 20 years ago, way before the 'green trend', and we've always used hard work and transparency to sell our products. We don't want to shout about what we do (well maybe sometimes…) but instead let others do the talking. That's why we go to the toughest environmental organisations for our certifications. And our customers are happy too. According to parent reviews, Naty are consistently known as the best eco nappy around! Yay!.
TOGETHER WE CAN CHANGE THE WORLD
If we say that we make the best eco nappy, we don't expect you to take our word for it. We encourage a healthy attitude of suspicion towards any 'eco' product - including ours! Use your power as a consumer and demand facts. In the end it is the aware consumer who can make a real difference. Remember there are millions of you out there - together your impact is huge!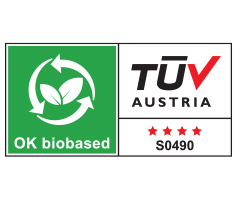 OK biobased
Guaranteed to be impartial, Vinçotte provide certification in the areas of safety, quality and environment. .

Launched in 2009, The OK Biobased certification scheme uses a star system to indicate the bio-based content of a product 1 star = 20% to 40% bio-based content, 4 star = more than 80%.
Read more about OK biobased TÜV AustriaTUV Austria
Check out our top OK biobased products certified by TÜV Austria with star ratings 1 - 4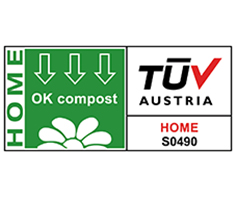 OK compost
Packaging or products with the OK Compost industrial label are guaranteed to be biodegradable when taken to an industrial composting plant. Read more about OK compost on TUV Austria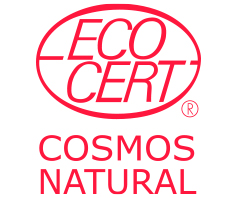 EcoCert
EcoCert is an organic certification and inspection body that has certified cosmetics since 2002. The natural and organic cosmetic label ensures that the product contains a minimum of 95% plant-based ingredients, and at least 10% of total ingredients must come from organic farming.
Read more on EcoCert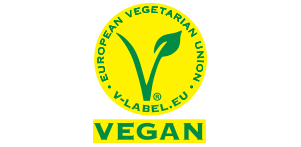 V-Label
The V-Label is an internationally recognised label that guarantees vegan and vegetarian products or services. Read more on V-label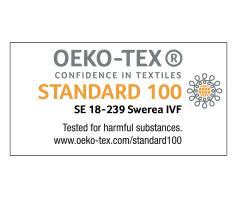 Oeko-Tex
OEKO-TEX® tests for products for over 100 nasty substances. The STANDARD 100 by OEKO-TEX® goes even further by testing for substances that are not yet regulated. Which means any products that have the OEKO-TEX® label contain no nasties!
Read more on Oeko-tex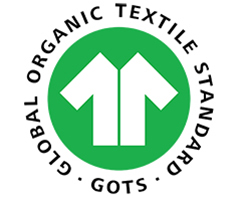 The Global Organic Textile Standard
GOTS is recognised as the world's leading processing standard for textiles made from organic materials. They monitor the ethical harvesting of raw materials, as well as how environmentally and socially responsible you manufacture those materials. Only textiles that contain a minimum of 70% organic fibers can become GOTS certified. And all chemicals, like dyes and auxiliaries used, must meet their specific environmental and toxicological criteria.
Read more on GOTS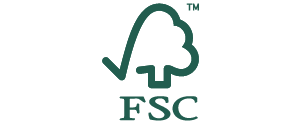 FSC
FSC is a global, non-profit organisation dedicated to promoting environmentally appropriate and socially responsible management of the world's forests. Through certification, FSC creates an incentive for forest owners and managers to follow best social and environmental practices. This incentive then brings direct benefits to the forest, like protecting biodiversity, indigenous peoples' rights, worker's rights, and areas of significant environmental or cultural importance.
Read more on FSC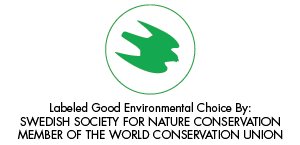 Swedish Society for Nature Conservation
SSNC is an environmental organisation, based in Sweden, that spreads knowledge, maps environmental threats, create solutions and influences politicians and public authorities. They work at both national and international levels and have founded one of the world's most challenging eco labels, Bra Miljöval (Good Environmental Choice). Their labeling enables you to choose the products that are least harmful to the environment.

Read more on SSNC

​