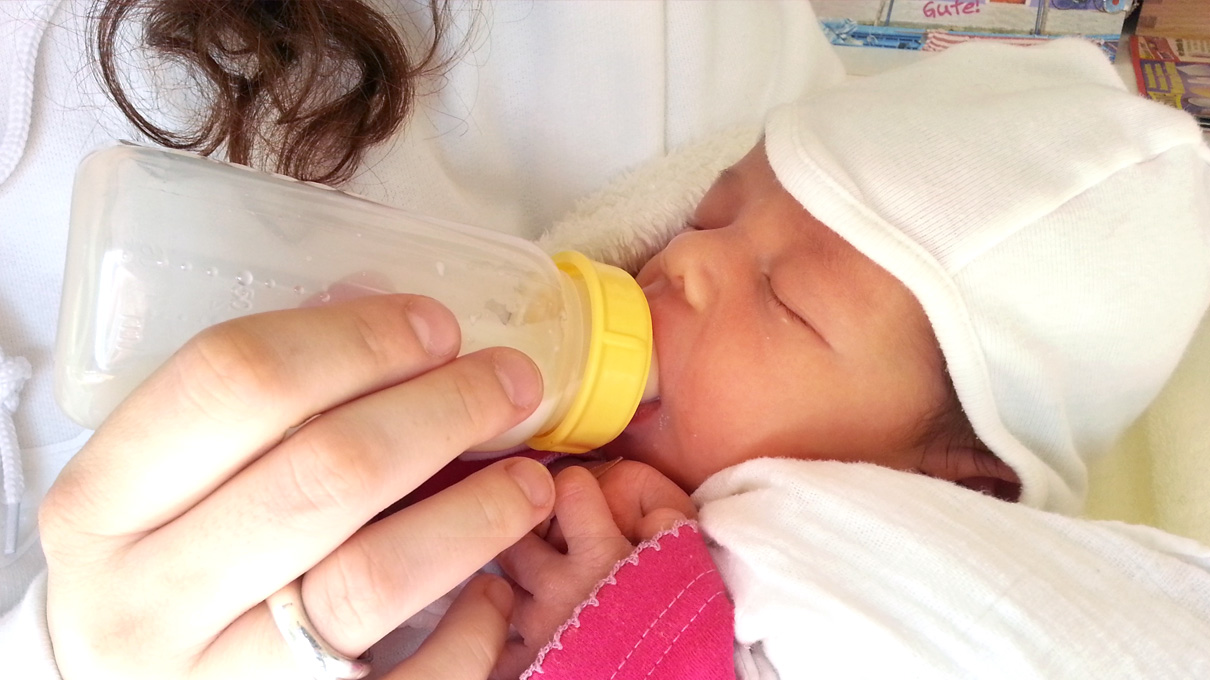 Bottle-feeding know-how
Not all women breastfeed successfully, or for the recommended six months. If you fall into this category, the most important thing is to ensure that your baby receives all the nutrients he needs through formula. Whatever your reason, don't feel guilty, just move on and get on with being the best mother you can be - feeling anxious about being unwilling or unable to breastfeed could affect your relationship with your baby, and this is a time for unconditional love on both sides!
First, choose your formula: there are rules and regulations governing compositional standards for formula, so you can rest assured that it will contain the nutrients they need. You may prefer an organic formula, and there are several brands available, though these may well be more expensive.
Bottles and teats (you will need teats with bigger/more holes as your baby gets older and is able to take on milk more quickly). Some babies refuse to drink from certain types of bottle, others will drink from anything they are offered. You may wish to seek out bottles that do not contain bisphenol-A (BPA), a chemical that has been linked with breast, prostate and reproductive system problems and some cancers, along with increased risk of diabetes and heart disease.
Steriliser: this can be electric or microwaveable, or you could use cold-water sterilising tablets. It is vital to keep your baby's feeding equipment scrupulously clean and sterile for the first 12 months while his immune system is more vulnerable.
Make up the feed as instructed; current recommendations are that you should make up one feed at a time to avoid build-up of bacteria,
When feeding, make sure that the bottle is tipped up so that your baby is sucking milk, not air - this is a prime cause of colic among bottle-fed babies.
Cuddle your baby close to you as you feed: this can be just as much a bonding experience as giving a breastfeed.