Certifications
SHOW - DON'T TELL
In a world full of green washing, trust has to be earned. That's why we carry certifications to back up what we are saying with solid, independent proof. On top of that, we are the best performing green diaper on the planet according to parent reviews. We are not surprised, as 20 years of diaper innovation has taught us never to compromise with function and quality.
OUR CERTIFICATIONS
We don't search for acknowledgement from eco certification bodies with low demands. We turn to the tough ones, with the highest requirements for approval. It is no surprise that Eco by Naty is the first eco diaper to receive OK Biobased Certification by Vinçotte, one of the world's most demanding independent certification organizations. This is the strongest proof of ecological excellence we know of today. If we claim that we make the best ecological diaper, we don't expect you to take our word for it. Instead we hope you will adopt a healthy attitude of suspicion towards any "eco" product. Including ours. Be critical. Demand facts. Don't fall for fancy commercial promises.

Use your power as a consumer! Don't expect anyone else to save the world. In the end it is the aware consumer who can make a real difference. If this sounds hard, remember there are millions of you out there. Your gathered impact is huge! Huge enough to make a difference. Use your power wisely.

AB Vinçotte
Vinçotte provides independent services in the field of certification, validation and verification with a guarantee of constant impartiality. Vinçotte's aim is to provide all services and carry out all actions in the field of protection, safety, quality and environment. As a non-profit organisation, Vinçotte does not have a commercial goal.

"OK Biobased" was launched in 2009 to provide companies an independent assessment of their products' renewability. The OK Biobased certification scheme uses a star system to indicate the biobased content of a product. A one-star biobased product has biobased content between 20% and 40% while a four-star certified product has a biobased content greater than 80%.

Via the "OK biobased" certification system, innovative manufacturers can have their declarations regarding the use of renewable raw materials officially confirmed by an independent "OK biobased" certification.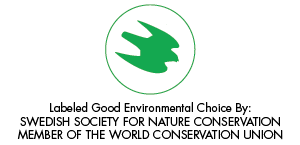 Swedish Society for Nature Conservation
SSNC is an environmental organization based in Sweden. They spread knowledge, map environmental threats, create solutions, influence politicians and public authorities. They work at both national and international levels and they have founded one of the world's most challenging eco labels, Bra Miljöval (Good Environmental Choice). SSNC is governed by its members.

Bra Miljöval is the eco label of SSNC. It is referred to as Good Environmental Choice in English. SSNC started eco labelling laundry detergents and paper in 1988. Currently the system covers 10 product areas and their labeling enables you to choose the products that are least harmful to the environment.

SSNC is constantly arranging reports where it highlights environmental problems to make consumers aware of the environmental issue and make them aware of opportunities to make a difference.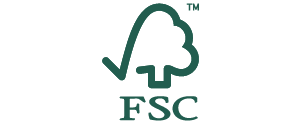 FSC
FSC is a global, non-profit organization dedicated to promote environmentally appropriate, socially beneficial and economically viable management of the world's forests. Through certification, FSC creates an incentive for forest owners and managers to follow best social and environmental practices. This incentive brings direct benefits to the forest, such as protecting biodiversity, indigenous peoples' rights, worker's rights, and areas of significant environmental or cultural importance. FSC certification ensures that products come from well managed forests that provide environmental, social and economic benefits.

Chain of Custody certification applies to manufacturers, processors and traders of FSC certified forest products. FSC Chain of Custody certification verifies that FSC certified material is identified or kept segregated from non-certified or non-controlled material through this chain.

Controlled Wood is designed to allow organizations to avoid the categories of wood considered unacceptable. Controlled Wood is material that can be mixed with certified material during the manufacture of FSC mix products. This has enabled manufacturers to manage low and fluctuating supplies of FSC certified forest products, while creating demand for FSC certified wood.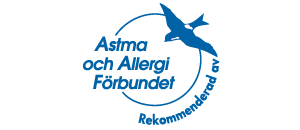 Swedish Asthma and Allergy Association
Swedish Asthma and Allergy Association is a Swedish national association working to improve the conditions and the understanding of people living with asthma, allergy, intolerance and hyper sensitivity. SAAA's core operations is to help create a better society for the ones affected and create understanding and more knowledge about how asthma and allergy affects people. SAAA supports local organisations and their operations and assists the research within the field of asthma and allergy.

Svalanmärkt (The Swallow Tag) is a recommendation of the Swedish Asthma and Allergy Association. Svalanmärkt signifies a product free from perfume, allergens and other irritating substances and is therefore perfectly suited for those with allergy or other sensitiveness. Svalanmärkt acts as a guideline for consumers supporting the cause of asthma, allergy, intolerance and hyper sensitivity.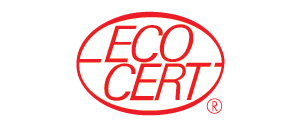 EcoCert
EcoCert is an organic certification and inspection body established in France in 1991 that has certified cosmetics since 2002. With activity in over 80 countries it has become one of the largest organic certification organizations in the world and one of the best known labels in the field of standardization regarding natural cosmetics.

The "Natural and organic cosmetic label" ensures that the product has a minimum of 95% plant-based ingredients in the formula. In addition to this, a minimum of 10% of all ingredients by weight must come from organic farming.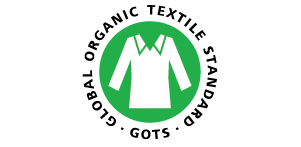 The Global Organic Textile Standard
The Global Organic Textile Standard (GOTS) was developed with the aim to unify the various existing standards and draft standards in the field of eco textile processing and to define world-wide recognised requirements that ensure organic status of textiles. GOTS aim to define requirements to ensure organic status of textiles, from harvesting of the raw materials, through environmentally and socially responsible manufacturing up to labeling in order to provide a credible assurance to the end consumer.

GOTS is recognized as the world's leading processing standard for textiles made from organic fibers. It defines high-level environmental criteria along the entire organic textiles supply chain and requires compliance with social criteria as well. Only textile products that contain a minimum of 70% organic fibers can become GOTS certified. All chemical inputs such as dyestuffs and auxiliaries used must meet certain environmental and toxicological criteria.