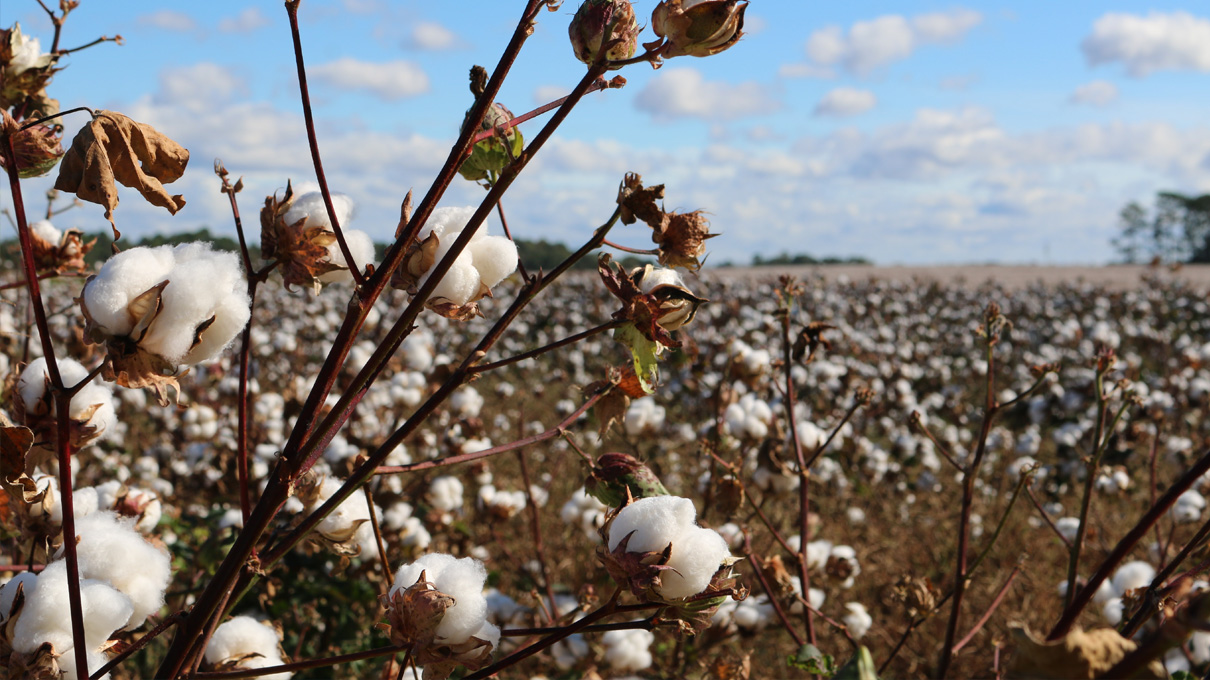 Organic vs. non-organic cotton
Did you know that cotton is one of the oldest fibres, which can be tracked back to about 5000 B.C.? Still today cotton is widely used being the most popular natural fabric in the world.
What most people don't know is how harmful the conventional production method is when making the cotton for people and the environment. For example, cotton covers 2.5% of the cultivated land in the world but at the same time uses 16% of all pesticides, which is more than any single main crop.
The used pesticides and fertilisers contaminate the ground water, lakes and rivers that go right into the ocean. The pesticides also kill thousands of people and millions of animals every year.
One way to prevent these horrible production processes is to buy organic cotton.
But why is organic cotton better than conventional cotton?
Drinking water, freshwater fish and coastal life doesn't get polluted since no toxins and pesticides are used in organic farming.
No toxic chemicals will be in the clothes you wear and this also makes the clothes hypoallergenic.
Less water is used to produce organic cotton than when producing non-organic cotton.
A more biologically diverse farming is used when making organic cotton. This is important since a lot of species have become extinct due to our unsustainable farming practices.
Organic cotton is also more comfortable to wear. Organic cotton has more soft natural fibres since it hasn't been treated with harsh chemicals. Also, organic cotton can be weaved thinner making it more durable and comfy.
Without the harsh chemicals it is also the right choice for parents that doesn't want their baby to be exposed to allergenic substances.
What we do at Eco by Naty
Without doubt it is of great importance for us at Eco by Naty to provide a healthy product both for our children and mother nature.
All our clothing is made of 100% certified organic cotton. The cotton is grown in line with the toughest global environmental standards available, the Global Organic Textile Standards (GOTS) and the cotton plantation carries an IFOAM certification. The GOTS is recognised as the leading standard for textiles made from organic fibres worldwide. It defines high level environmental criteria along the entire supply chain and requires compliance with social criteria as well. The cotton is grown in Turkey, the yarn and the fabrics are produced in Sweden and the clothes are sewn in Latvia.
This is so that you can have a peace of mind knowing that our clothes are good both for your child and mother nature.