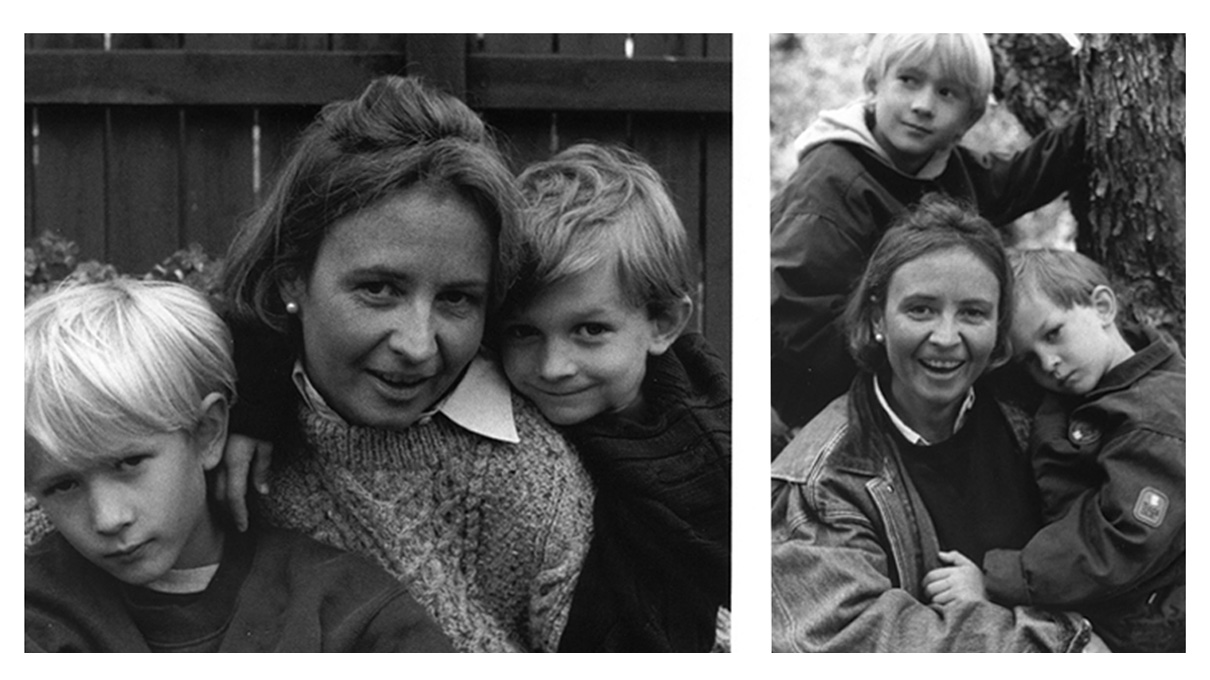 Naty's Origin Story
Why was Naty founded in the first place? What was the spark? What's behind all the years of research and how was the very first eco diaper was created? Here we give you a little behind-the-scenes of Naty…
First steps: The Conception
The average child uses between 8,000 and 10,000 diapers in their lifetime
[1]
. Moreover, most diapers on the market are at best 15% renewable
[2]
, and many are not at all. No one has lived long enough to see a petrochemical diaper biodegrade, it's a new material. The idea of that is scary isn't it? What's even more terrifying is that this is not an idea but a reality that very few people know about.
The first time Marlene - the founder of Naty - learned about any of this, it was in the mid 1990s; she was a corporate lawyer, sitting at the breakfast table with her family in Stockholm, reading the newspaper. Her second son was born only a few weeks prior, and her first son was still in diapers at this time.
The article described, the environmental impact the average baby has since they tend to produce half-ton of diaper waste every year. That amount doesn't include any of the products around babies, such as wipes, or breast pads. The article also briefly touched on the hazardous and cancerous chemicals found in most conventual diapers. All of this hit Marlene very hard when she realized that in one year with her two sons she'd produced an actual European ton of waste just from their diapers.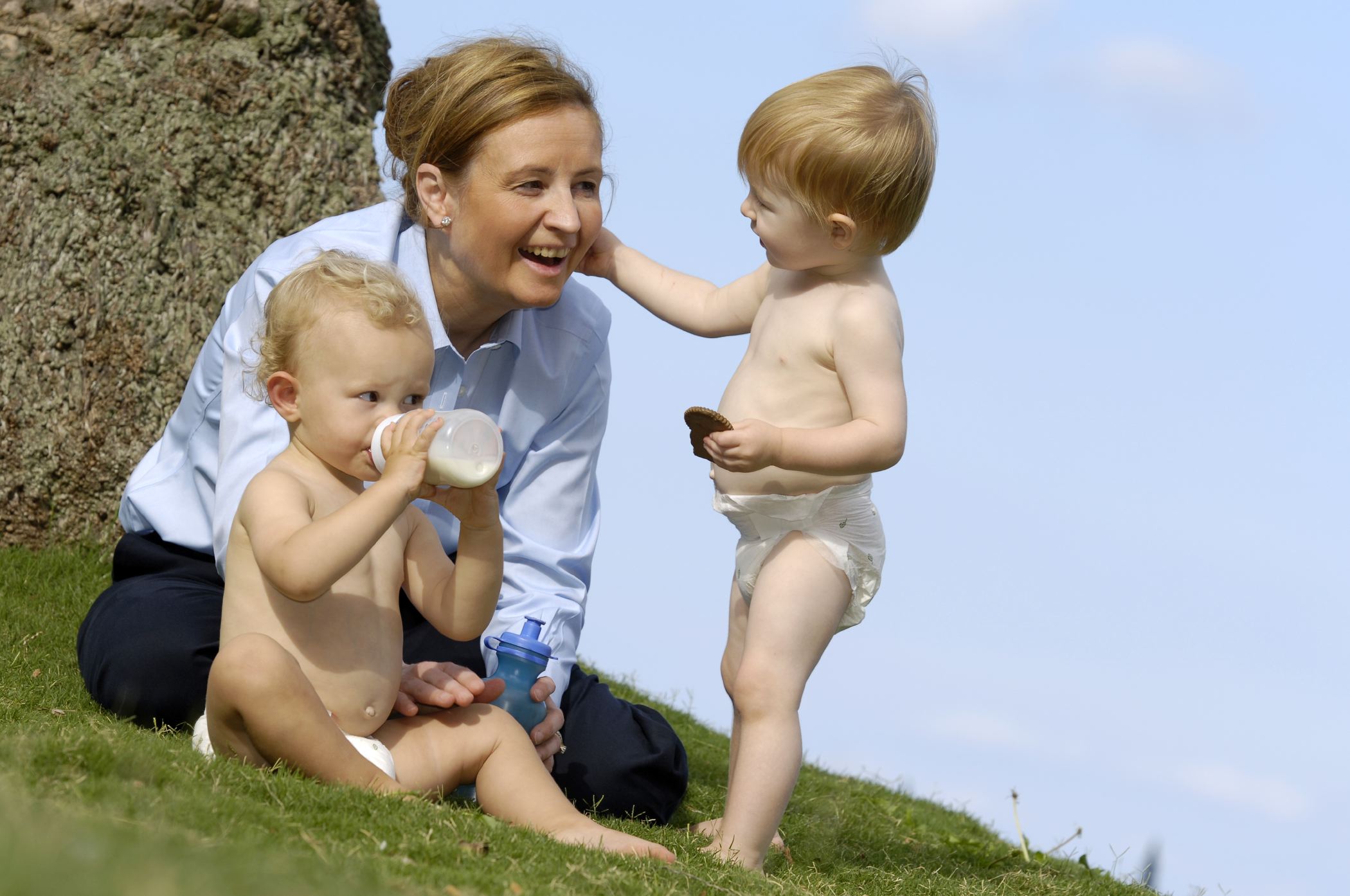 Some testers for Marlene's early prototypes of the Naty Diaper
Second step: The Birth
She spent the next two months using her free time researching the environmental impact diapers had. During this research period she also learned quite a bit about the hormonal and cancerous chemicals that are put in diapers and other baby care items while going through the bleaching process.
Knowing all of this, she then looked for a solution, for a renewable disposable diaper, free from nasty chemicals on the market that she could use for her sons. But she found nothing. Absolutely nothing. No one had, nor was even considering a renewable or partly renewable disposable diaper.
Sure, there were cloth diapers, but those aren't best for working parents, not to mention the amount of washing needed for cleaning them wasn't environmentally sustainable
[3]
. In addition to that there should had a great amount of concern for the myriad of chemicals listed in detergents and fabric softeners. These diapers were not a solution for her, let alone countless other parents facing the same issue.
Determined to find a solution, over the next five years she immersed herself in the world of diapers; how they were made, what materials were used, who makes them, where they were made, how to source the material, everything. She even reached out to the Swedish innovator Ove Ahlstrand, who helped her develop many of the original designs for the diapers, and find some of the best natural materials.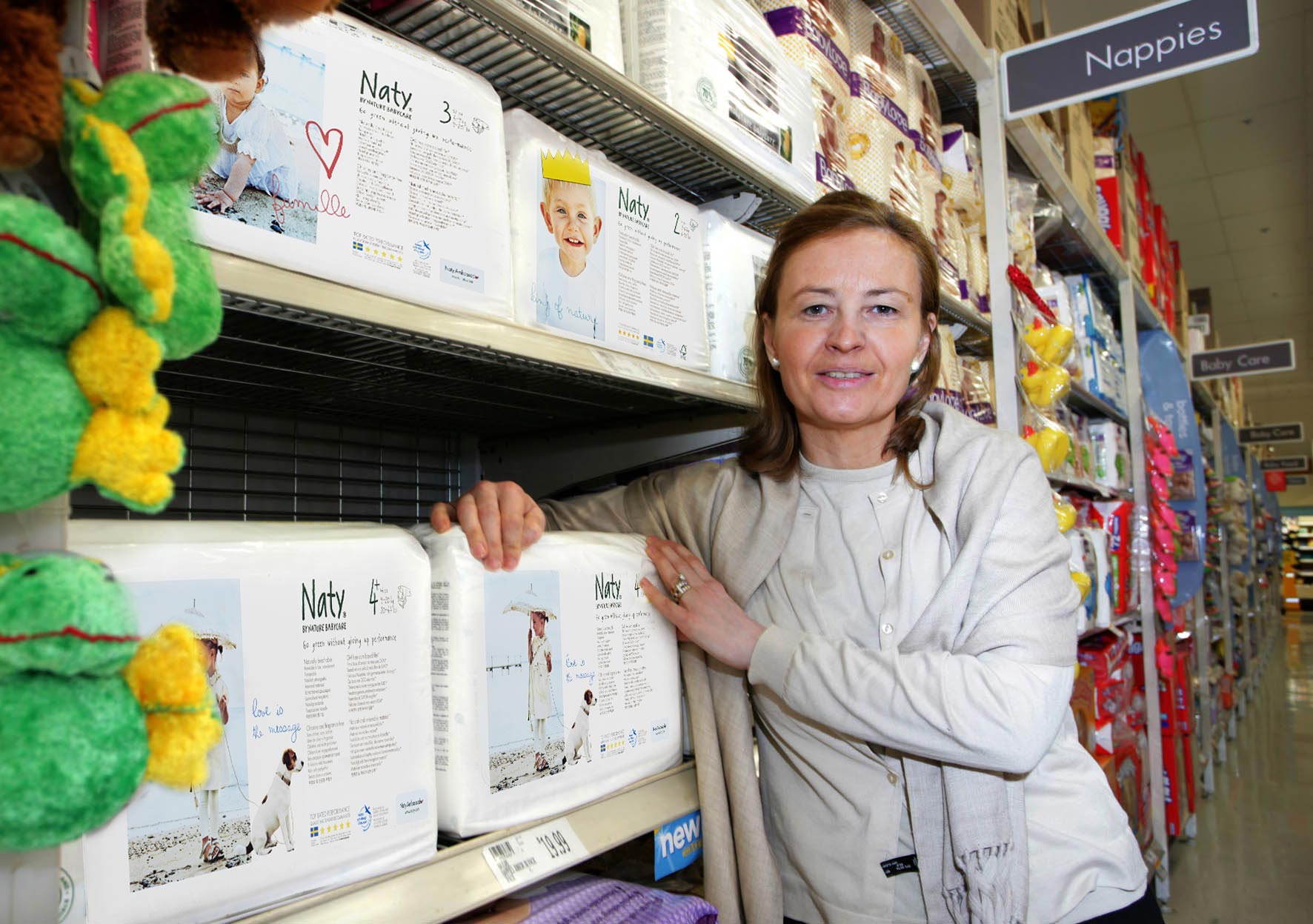 Marlene with her Naty by Nature Babycare diapers in Sainsburys (UK)
Third step: The Leap
After Marlene gathered as much information as possible, she took her first step (or a big leap of faith) and left her job as a corporate lawyer; becoming an ecological diaper entrepreneur. In 1994 Naty was born and by 1999 Naty had their very first diapers on the shelves in Sweden.
Marlene had to do her own research, her own testing, creating a new diaper design from scratch, finding producers who wanted to work with her, sourcing the natural materials, etc. She was probably the only mother who didn't want her kids out of diapers, since she was testing the prototypes on them!
Shortly after the diapers launched she wanted to make sure that there were wipes that were ecological as well. She was able to launch those a bit quicker since she had already done most of the research and found materials while researching diapers. Naty's wipes then and now contain 98.5% water and are fully compostable. During this time, she also saw a need for offering parents a healthier ecological option as well and began researching toiletries both for the parents and child.
Her initial idea was to simply create an alternative ecological option for baby care goods, but in her research and development of the diapers and wipes she discovered the
impact pads, and tampons had on the environment and women's health
. Marlene saw once again that someone needed to create an ecological and healthy product, this time for women, and resolved to be that someone
[4]
. Her decision to launch Femcare in 2005 were the first steps in proving Naty's goal at providing ecological solutions for everyone, and not simply the baby segment.
While Marlene has kept Naty focused on the baby and family care market her personal goal still remains to provide ecological and healthy products no matter what the industry. This is why Naty launched toiletries in 2009, clothing in 2010, a diaper bag, and a potty in the most recent years. She wants to make sure we are continuing to innovate in the ecological market, and hopes that interest in green goods continues to grow.
When you ask Marlene how she made Naty what it is today, and what does the future hold, you'll understand this is only the beginning: "Seeing the difference, we're making on a daily basis helps drive me forward. Wanting to make a better world, and a better future for my sons. Seeing the harm that we were doing to our environment by being so careless whether we are aware of it or not, was hard to accept. All this is a daily reminder why I started Naty and why we keep innovating and moving forward. That's were my spark came from and keeps coming from!"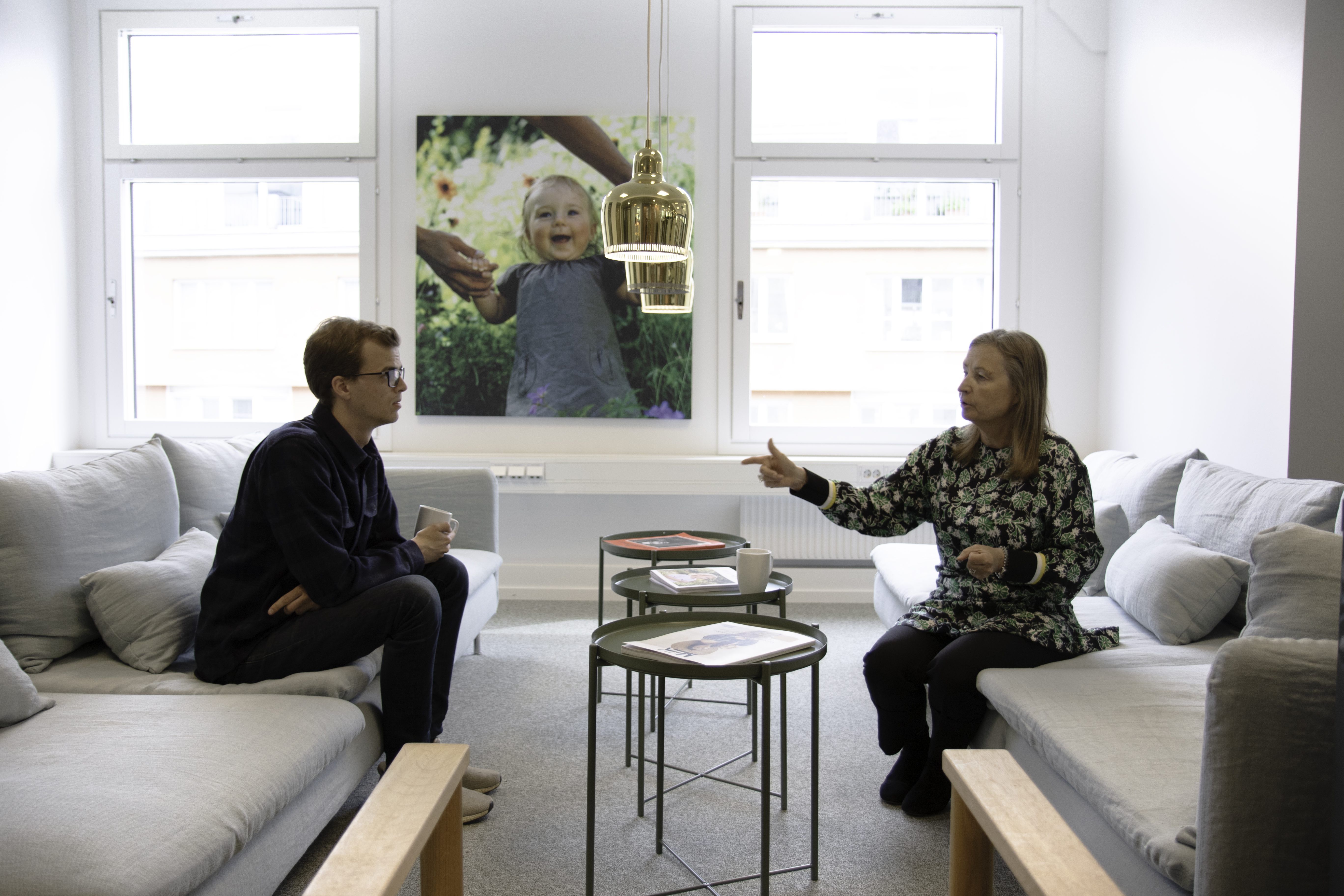 Taken this year at Naty's headquarters in Stockholm, Marlene conversing with our Digital Marketing Specialist Johan Öhrskog
Last Updated: 2018.10.07
REFERENCES / READ MORE:
[1] Rubicon global, 2018. "40 Reasons to Think differently about your trash" Available at:
[LINK]
[2] Darling Magazine, 2018. "Your New Go-To for Ecological Feminine and Baby Products: Eco By Naty" Available at:
[LINK]
[3]The Washington Post, 2015. "Why cloth diapers might not be the greener choice, after all » Available at:
[LINK]
[4] The Daily Beast, 2016. "Save the planet, Ditch the tampon" Available at:
[LINK]
[5] Eco by Naty, 2018. "Why Use Organic Feminine Care Products?" Available at:
[LINK]